Handleless Kitchen Design
Our handleless kitchen styles bring contemporary style to your home.
Our handleless kitchens are a popular choice for those looking for a sleek contemporary style.
You will discover that this kitchen style embraces sleek lines, sharp edges,
and minimal features to achieve an epitome of elegance.
The absence of handles means that the eye can focus on the seamless lines of the units. Ultimately this results in the illusion of space, creating a fresh and modern ambiance.
Contemporary handleless kitchens for modern living
If you are looking for a sleek and uncluttered showstopper look, then you should consider a handleless kitchen.
Handleless kitchens are renowned for their sleek, seamless lines and are always a popular choice for those looking for a contemporary kitchen style. These slab handless kitchen doors are visually impressive, creating a seamless flow. In addition, clever storage solutions and integrated appliances maximize available space and provide a haven of practicality.
Almost perfect in every way, contemporary handleless kitchens offer clutter-free living by combining their impressive modern design with maximum storage solutions. Furthermore, they are the ideal choice for the smallest or largest rooms.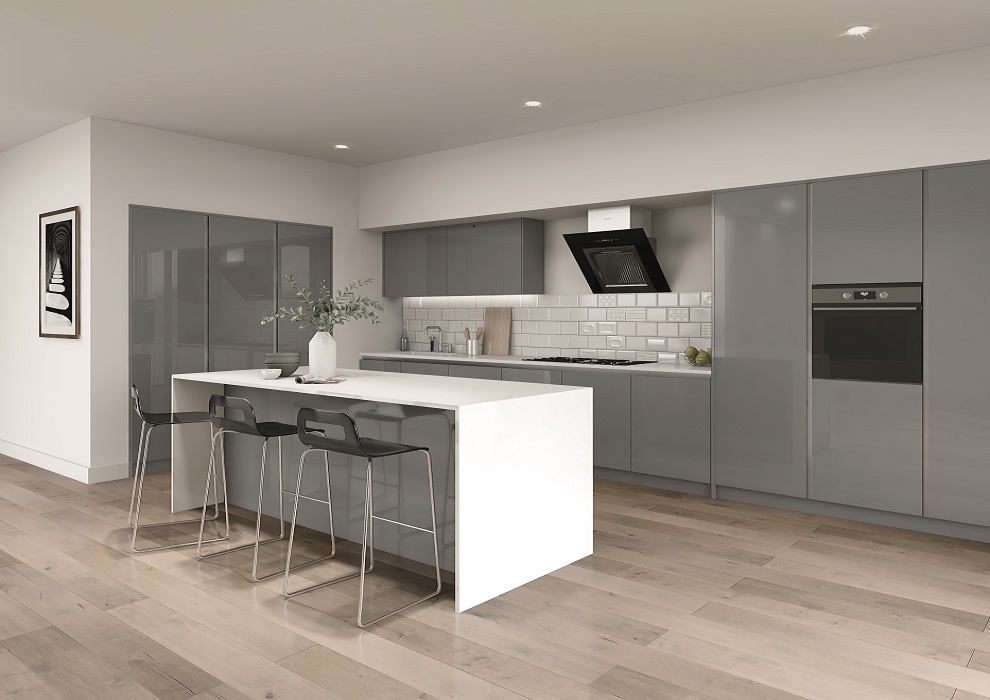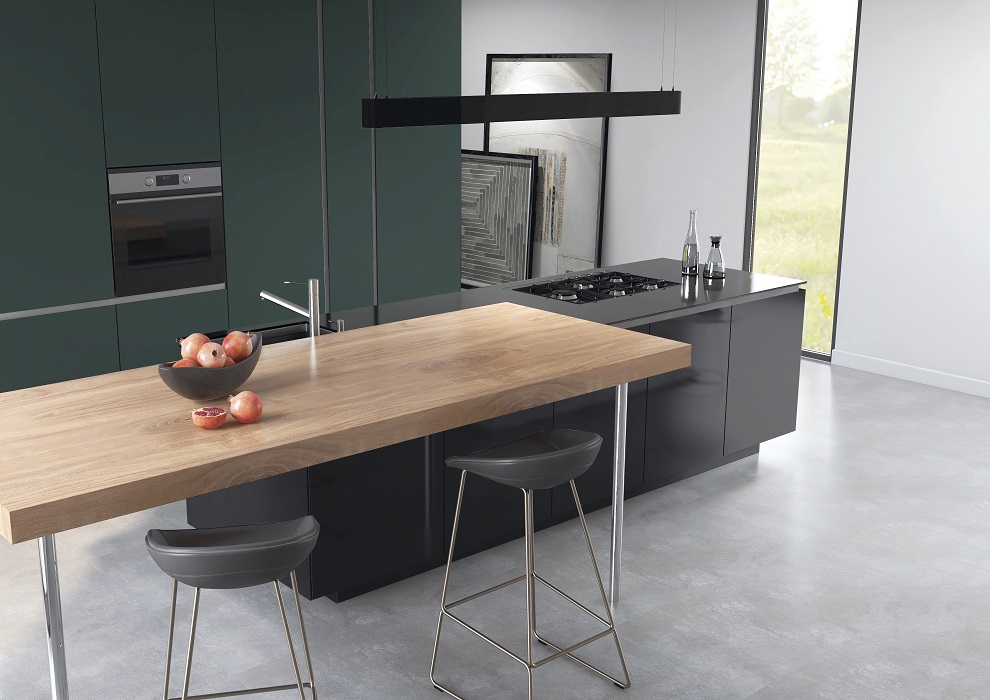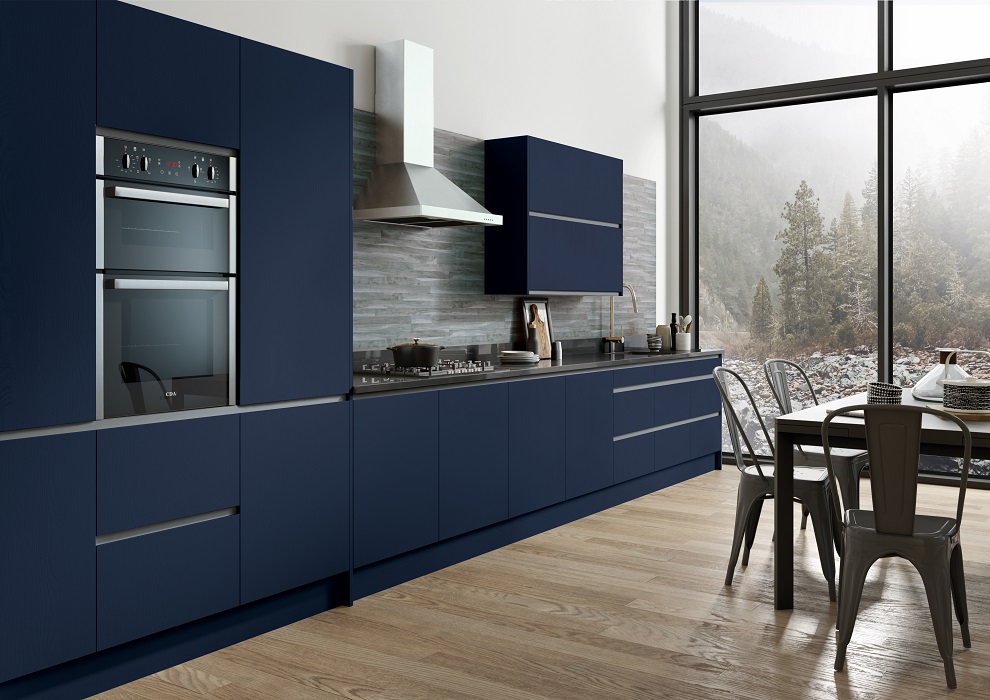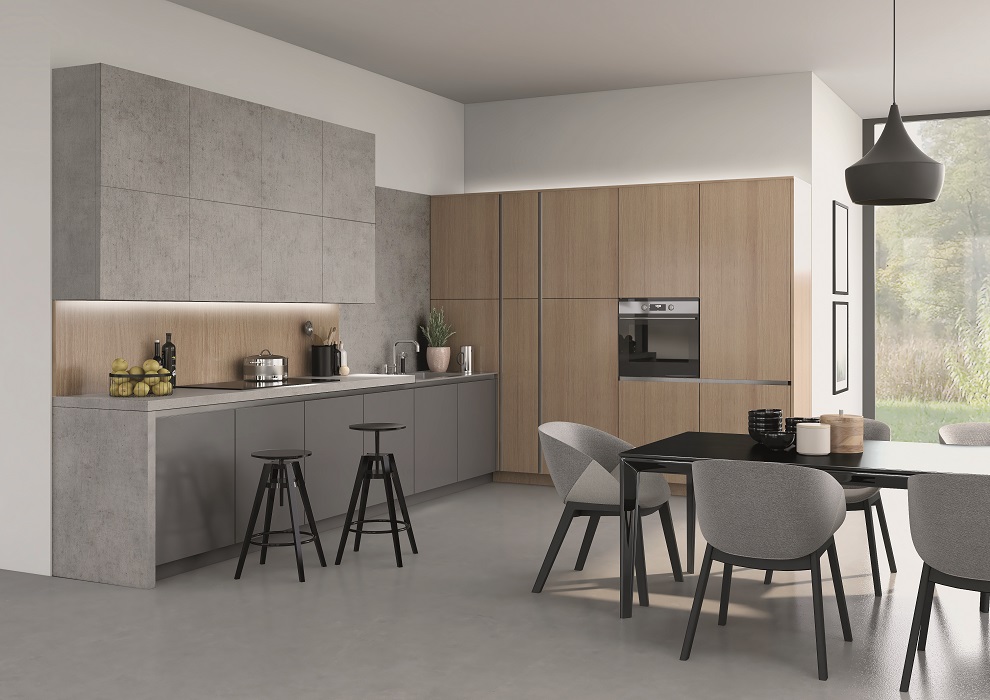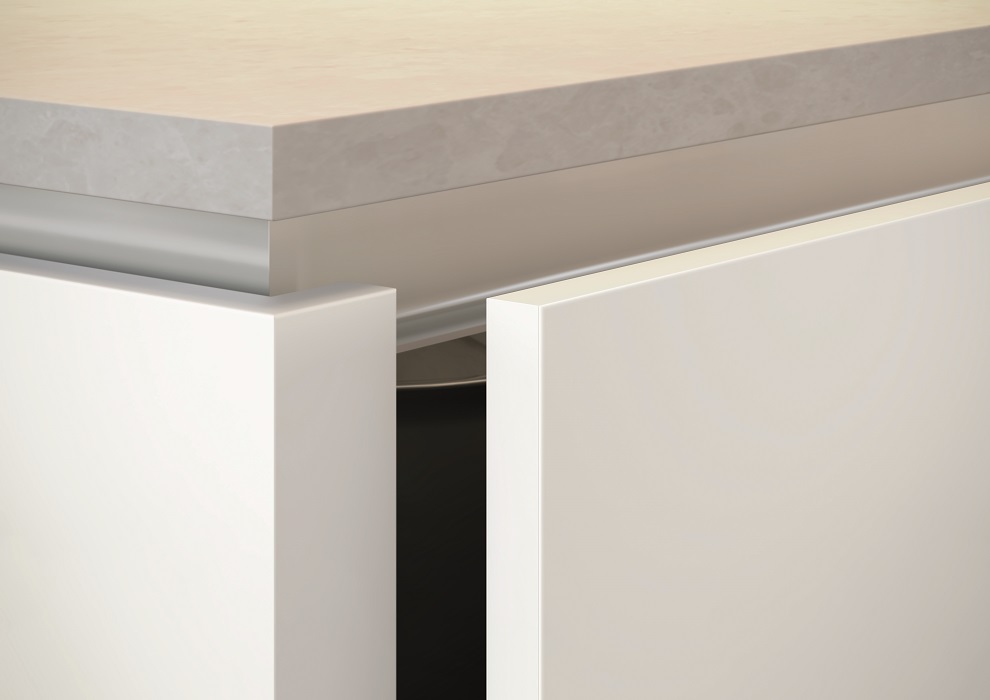 What is a handleless kitchen
Handleless kitchens are contemporary kitchen designs that do not have handles. The absence of handles means the doors have a smooth and sleek look. This kitchen style creates a clutter free minimalist look which give the impression of space.
Our range of modern handleless kitchens come in a range of colours and finishes ensuring there is a design for every taste. Furthermore, in handleless kitchens the appliances such as dishwasher or fridge freezer are usually hidden behind the doors out of sight to maintain the sleek minimalistic design.