Handleless Kitchen Design
Our handleless kitchen styles bring contemporary style to your home.
Handleless kitchen design is the epitome of elegance when it comes to contemporary kitchen design.
Our design team at Perfect For The Kitchen utilises the handleless feature to create sleek,
cutting-edge bespoke kitchen design.
The absence of handles means that the eye can focus on the seamless lines of the kitchen.
The result is that the space looks open, fresh, and modern.
Contemporary handleless kitchens for modern living
Handleless kitchen design is sleek and uncluttered and is always a popular choice for those looking for a contemporary kitchen style. These slab handless kitchen doors are visually impressive, creating a seamless flow while maximising all available space.
Almost perfect in every way, our contemporary handleless kitchens offer clutter-free living at its best. By maximizing space and their impressive modern design, handless kitchens are the ideal choice for modern homes. In addition, they are the perfect choice for the smallest or largest of rooms.
The timeless elegance and clutter-free living make the handleless kitchen style almost perfect for the busy modern family. If you are looking for a modern kitchen design, the handleless design is an ideal choice.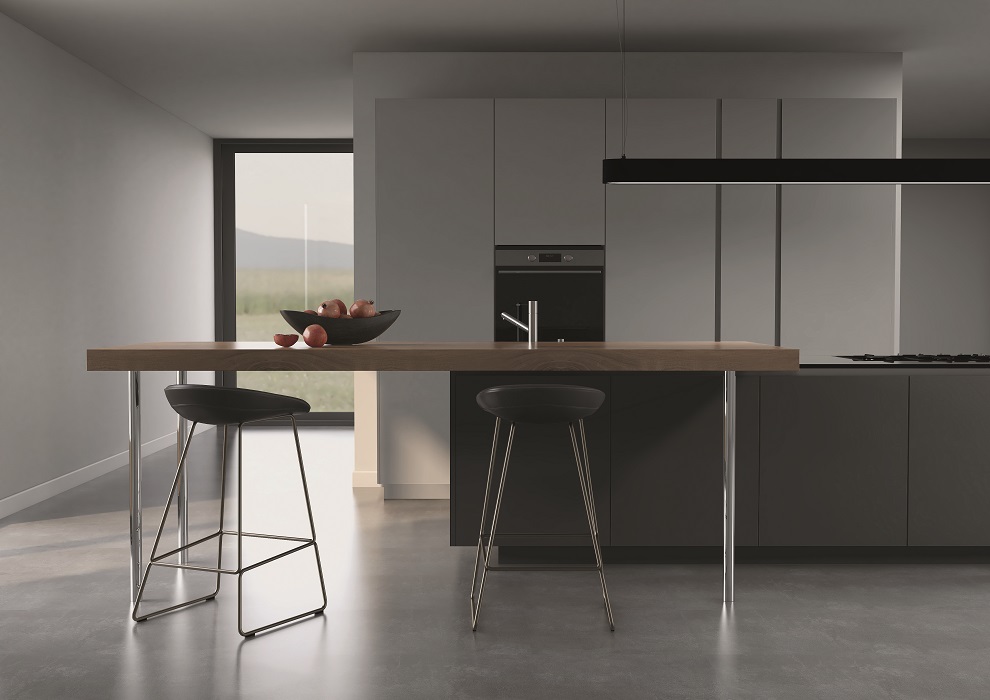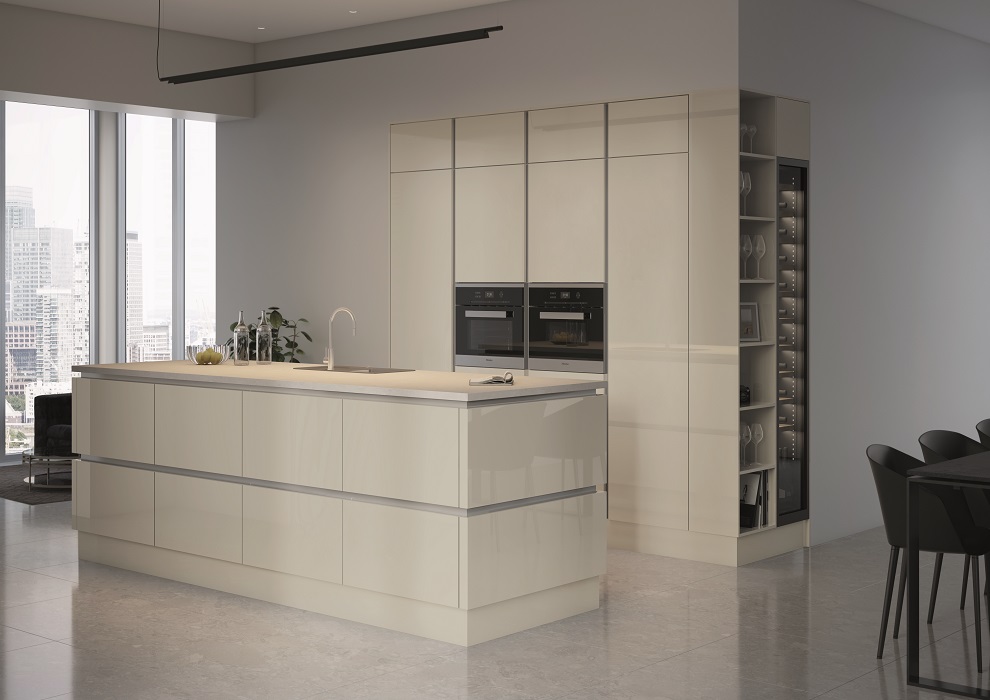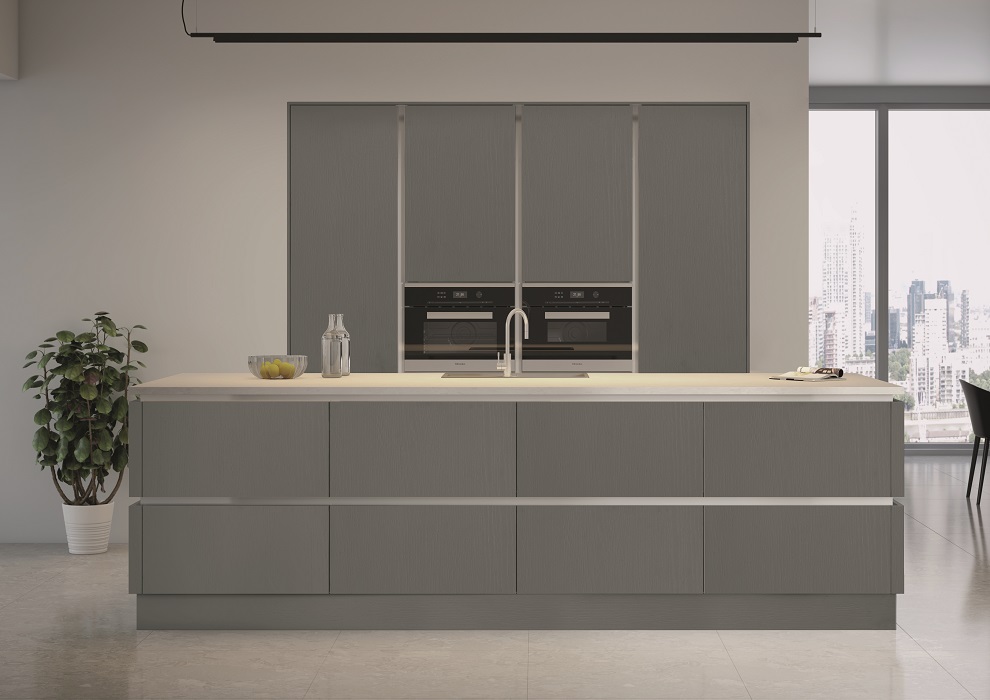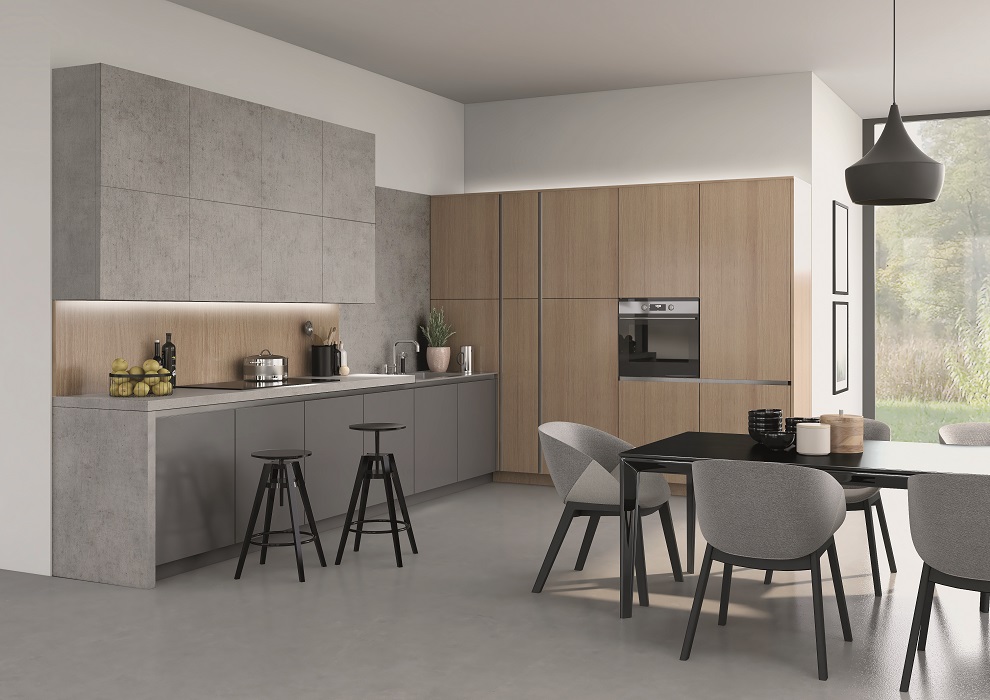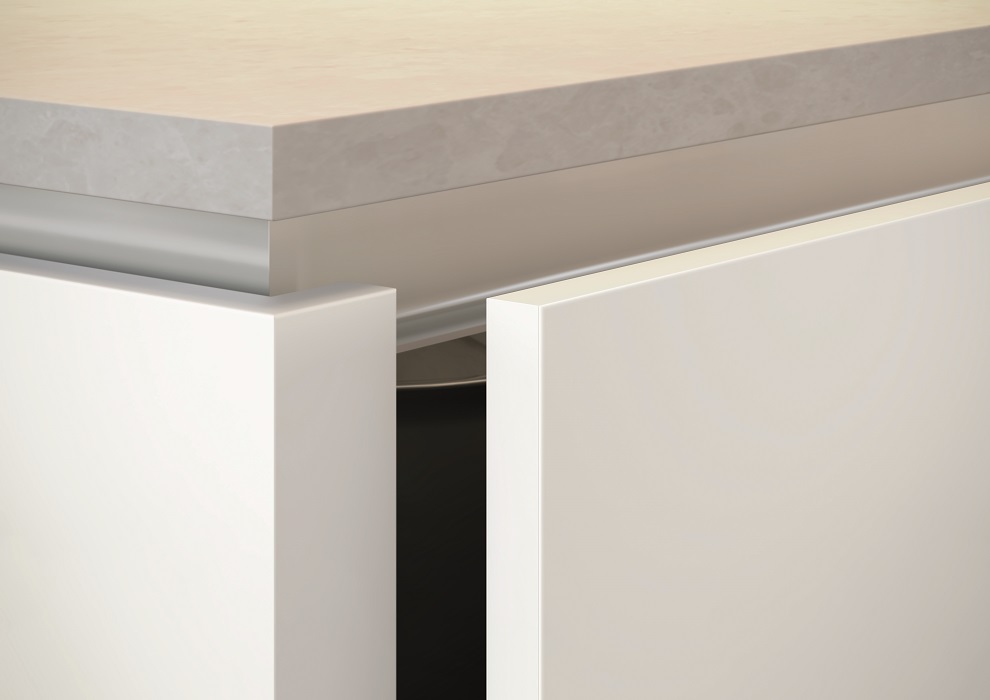 What is a handleless kitchen
Handleless kitchens are contemporary kitchen designs that do not have handles. The absence of handles means the doors have a smooth and sleek look. This kitchen style creates a clutter free minimalist look which give the impression of space.
Our range of modern handleless kitchens come in a range of colours and finishes ensuring there is a design for every taste. Furthermore, in handleless kitchens the appliances such as dishwasher or fridge freezer are usually hidden behind the doors out of sight to maintain the sleek minimalistic design.