Traditional Fitted Kitchens
A Classic kitchen design that stands the test of time.
Here at Perfect For The Kitchen, we offer an extensive range of traditional kitchen designs in a large selection of styles and colours. We understand that every home is unique; that's why our traditional kitchens are genuinely bespoke and created around your space and personal tastes.
If you are looking for a kitchen design that offers timeless sophistication combined with modern functionality, then our classic kitchen designs are a perfect choice.
Timeless Classic Kitchens
Traditional kitchens have an elegance that stands the test of time.
Nothing beats the appeal and longevity of a traditionally styled kitchen for many customers.
With this in mind, we use traditionally styled doors, handles, and classic colour schemes to bring warmth and personality to your new kitchen. The aim is to create a beautifully functional space you will love for many years to come.
You will soon discover that our classic kitchen designs are seamless and elegant, upholding traditional styles. Furthermore, all our kitchens have hidden modern touches. These features include integrated appliances and innovative storage solutions to help get the most out of your dream classic kitchen.
When designing your new kitchen, we take into account the space available in addition to your tastes and requirements.
All of this influences the design process to ensure that your traditional kitchen is
truly bespoke around you and your home.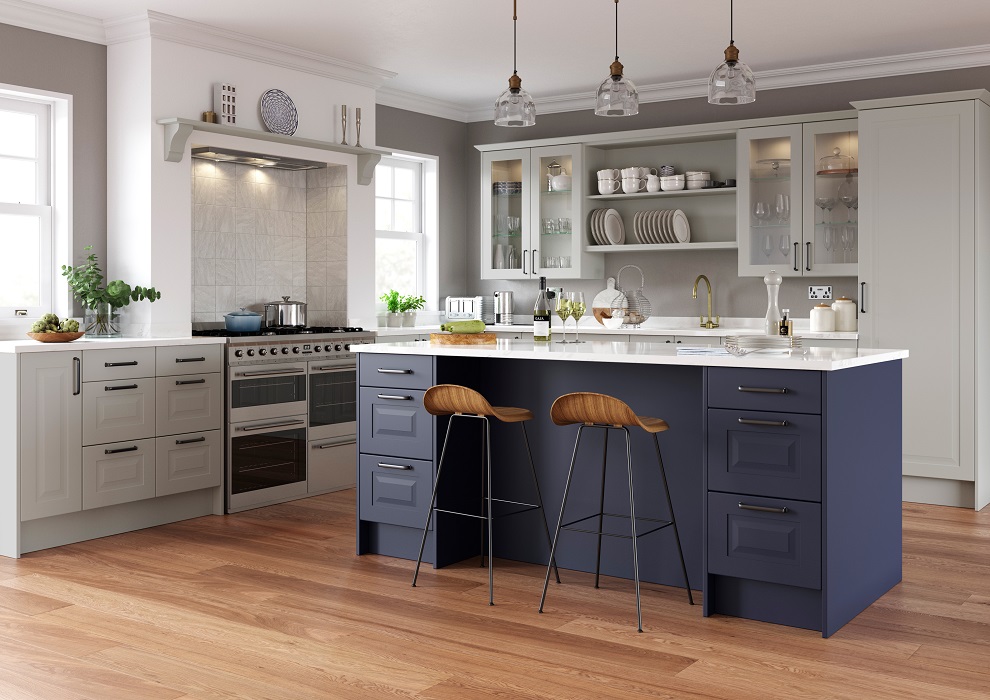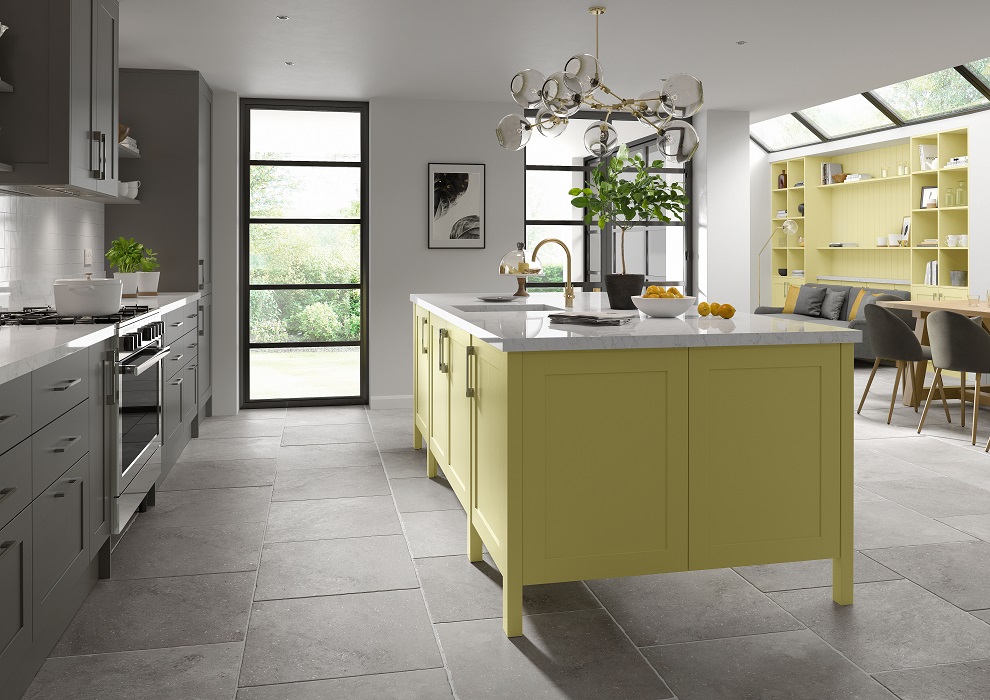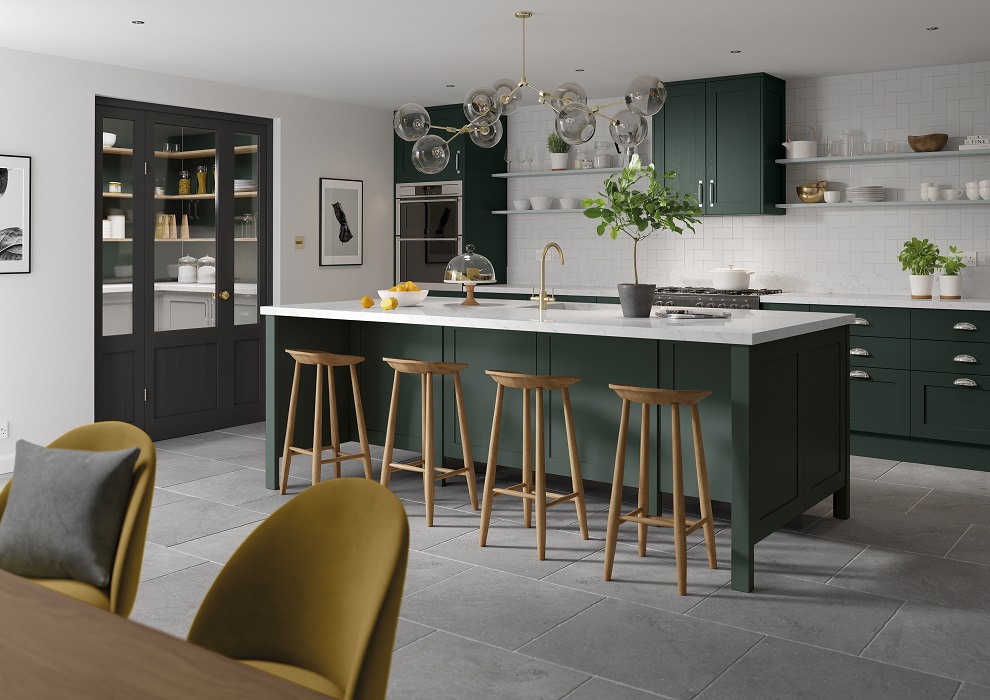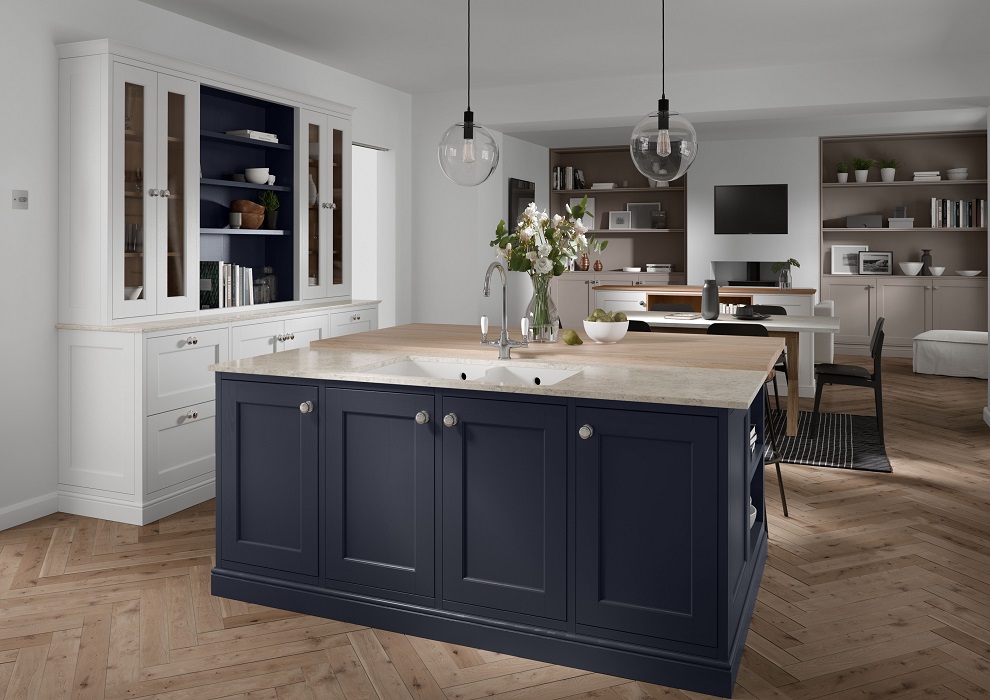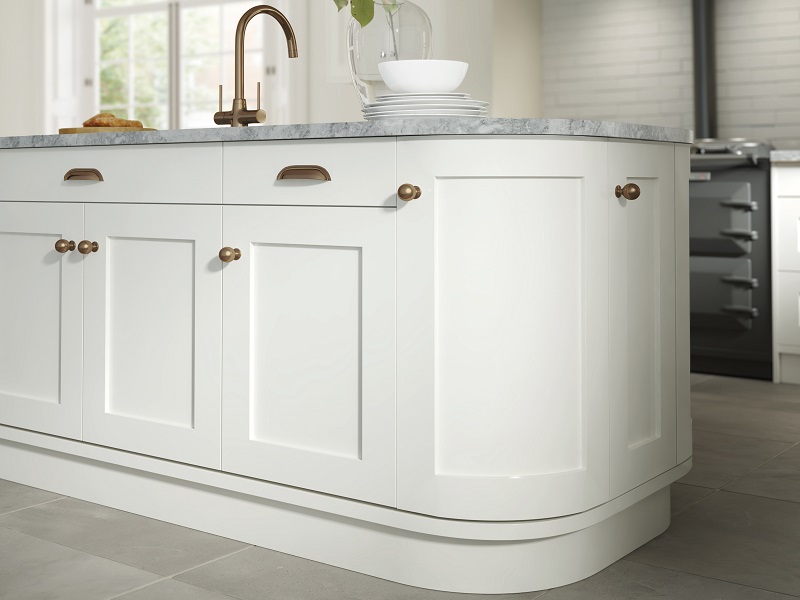 The classic design of this kitchen style exudes charm.
Features such as detailed cornices and mantels offer an unmatched natural elegance that is hard to recreate with modern kitchen styles.
By utilizing clever, innovative storage solutions and modern built-in appliances, each classic kitchen we design is highly functional and will never fall victim to changes in fashion.
Our kitchen designers are full of great ideas and will help you create your dream kitchen. However, it's not every day you have the chance to design a new kitchen, and it's a good idea to look at lots of kitchens to make sure you decide on the right style for you.
If you are looking for inspiration, a visit to our kitchen showroom will help ignite your imagination. In addition, we have a Real Kitchen section on our website, where you can view a selection of our recently completed projects. These are real kitchens installed in customers' homes, not staged pictures from kitchen brochures.